Sustainable furniture is all part of creating an environmentally friendly space indoor or out.
One company that I am very excited about is Environmental Furniture  www.environmentfurniture.com. Their work is really designed for the indoor use but I cant wait to use their products in a open concept floor plan where rooms merge seamlessly with the outdoors. Imagine a bedroom with one of Environmental Furniture beds looking out a set of glass according doors to a landscape full of greenery and a beautiful water feature.
Please take a look at the website and you will quickly see how, not only how beautiful but environmentally friendly their line of products are. For if your looking to redo you lifestyle inside and out to aline with the "green" movement don't forget the furniture and of course the landscape.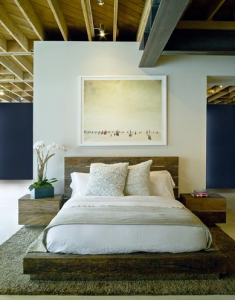 If you would like to have Cleator Landscape Design help create an environmentally friendly design for your property please contact us at 619.917.3644