Full Landscape Design Plan
This option is ideal for clients looking to remodel or rebuild their outdoor space using our complete outdoor design service. Provided is a 24″x36″ CAD drawing which provides the necessary information for a contractor to build the project as designed. Elements of the plan include complete site analysis, plant and hardscape materials, outdoor lighting, landscape structures, finishing details, recommended contractors and a maintenance packet.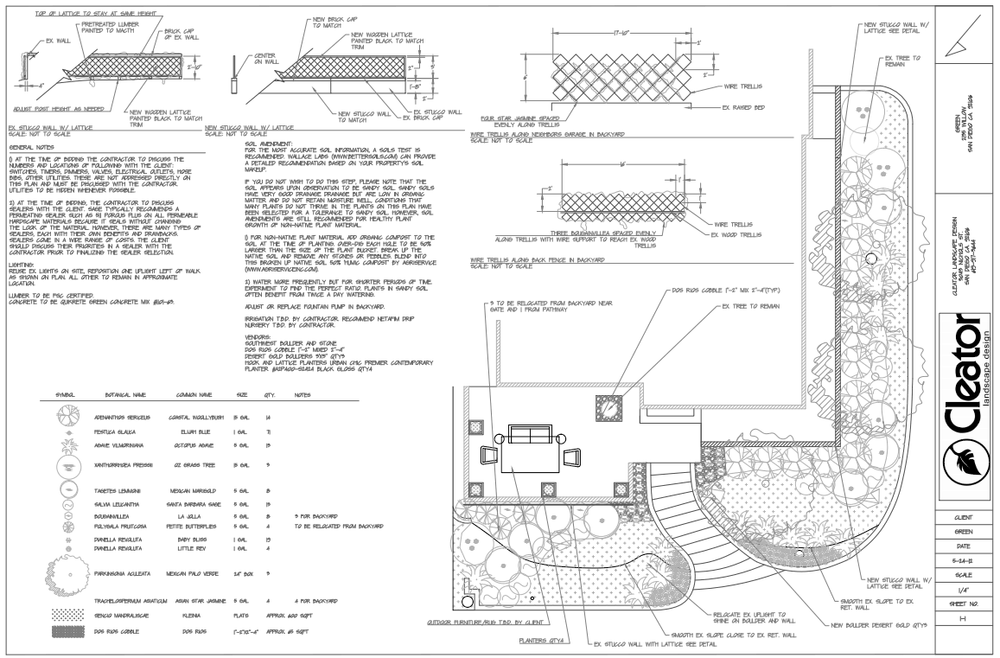 Conceptual Sketch
This option is best suited for clients looking for some design advice for a smaller space or just some help with overall conceptual ideas. Provided is a 8 1/2″x11″ hand drawn sketch of the area showing a general layout of plant material and outdoor elements without precise measurements. This is typical not enough information for a contractor to work from, but can help show the hidden potential of your landscape.