Here in San Diego we are all very aware of the danger wildfires can pose on our dry chaparral woodlands. With many of us living along the rims and in the valleys of San Diego's many canyon need to be well prepared and do what we can to reduce the risk of wildfires. One great place to start is in the landscape, with proper defensible space management and plant selection any homeowner can create a strong first line of defense in protection your home.
Keeping trees away from structures, planting only low fuel plants, clearing out gutters, keep plants limbs up of the ground and maintaining proper spacing are all ways one can help to mitigate the risk of wildfires.  Proper plant selection is also very important, seek out plants with low oil and high water content.  Many natives and succulents fit will into this category, plus they are often easy to maintain and beautiful.
By following simple guidelines and selecting plants based on their fire rating you can help reduce the risk that wildfires in your neighborhood.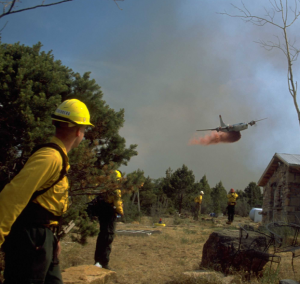 If you would like to have Cleator Landscape Design help create a fire safe outdoor space for your property please contact us at 619.917.3644