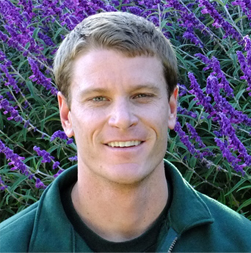 Functionally, innovative and sustainable landscapes for every budget.
Welcome and thank you for visiting Cleator Landscape Design. Cleator Landscape Design is a full service landscape design firm based in San Diego Ca. President and Principal Designer Jeff Cleator is a native San Diegan who holds a Masters in Sustainable Landscape Design from The George Washington University, as well as regional landscape certificates.
With a commitment to act as a steward of the environment, Cleator Landscape Design strives to match your personal style with the current pressures facing both our local and global ecosystems. Cleator Landscape Design understands that each project is a blend of art and science. No matter the style, we strive to create a unified collaboration between the existing building and all landscape elements tailored for your individual site. We here at Cleator Landscape Design San Diego strive to ensure the highest level of client satisfaction through intensive pre-design meetings with the clients, attention to details and a commitment to completing each design as if it was our own.
We provide each client a customized landscape design aimed at seamlessly blending the client's personal style into a function outdoor space to enjoy. After the approval of this final design, we can provide the names of numerous landscape contractors that will bid and ultimately build your new landscape. We are also available for overseeing the implementation of the design during construction as well as scheduled continued involvement post completion to ensure the longevity of your investment.
Cleator Landscape Design in San Diego has been featured in numerous publication, including San Diego Magazine, The Union Tribune, The La Jolla Village News, The Peninsula Beacon, and Landscape Resources among others.
 Featured In