Here in San Diego we are facing another heat wave only a month after we received more rain then ever recorded in the month of July. Things are all mixed up and if the scientist are correct we are in for even more changes.  They are saying that a strong El Nino continues to build in the Pacific and its looking like Southern California will be slammed with  heavier then normal winter rains. However that in no way means that we are in the clear and the drought is a thing of the past. We would need years of above average rain to offset the deficit so one strong winter is unlikely going to fix the problem, also as we know weather is never guaranteed. Here are a few scenarios that could leave us even higher and drier.
Big El Nino storms hit Southern California but miss Northern California where we store a large percentage of your states water supply in reservoirs.
The storms that due arrive are too warm and fail to increase our snowpack.  Snowpacks provided 1/3 of our states water and that water is released more slowly as it melts which is better for us and the environment.
The "blob" as its been called is a huge mass of warm high pressure air that has been sitting off the west coast for years (causing our current drought) and redirecting storms away from us could block El Nino sending them east and away from us.
Despite the highly likelihood of heavier then normal rains forecaster for this winter we cant, go back to our old ways of tropical plants and large lush lawns. Southern California is a desert with a ever-growing population all trying to get their share of a dwindling water supply. We need to understand that weather patterns are changing and we need to use whatever water supply we have in a more responsible way no matter what this winter holds for us.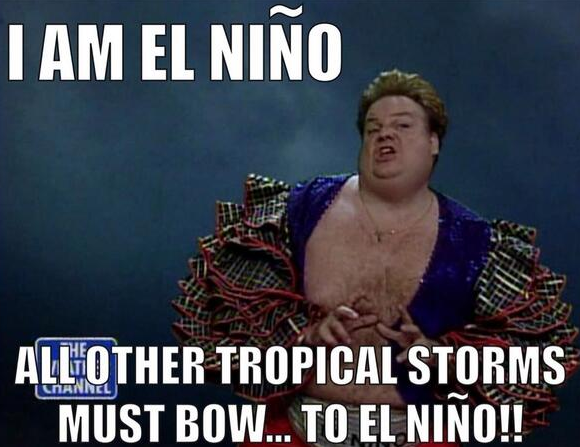 If you would like to have Cleator Landscape Design create a drought tolerant landscape for your property please contact us at 619.917.3644