Continuing on the theme from last week about the newly implemented water restrictions here in San Diego, this week we will discuss what to do if you find yourself with a higher then expected water bill.
The most common reason for a higher then normal water bill is pretty straight forward, you used more water. With more then half of a typical residents water being used on their landscape other areas despite being a much smaller percentage can add up. Think back and see if you can remember what might have caused that, did you have guest staying at your place, did your child move home for the summer, these will cause a rise in usage. The second most common is a leak, even if they are small when left unattended they can be costly. Often they are in the irrigation system and the best way to find out is to search for an abnormally wet spot as well as visually inspect each head on each zone for a broken or missing part. If you are looking for a leak not associated with your irrigation system the best way to do that is to turn off the water to your home and all water using appliances. Read the meter and then again 15 min later, if the dial has not moved you don't have a leak. If the dial moved then start inspection faucets, and toilets if you don't find anything the leak is in a underground pipe and you will need to call a plumber. The third and least likely reason behind a increased water bill is reader error. While this is unlikely its possible, visual read your meter yourself and compare the findings to what they billed you for.
Like I have mentioned before, I highly recommend transforming your landscape from water thirsty plants to more climate appropriate plants schemes, but I believe we should all do whatever we can to limit water usage in all aspects of our lives and being aware of ones overall water usage and how to detect a leak is a great way to be water smart.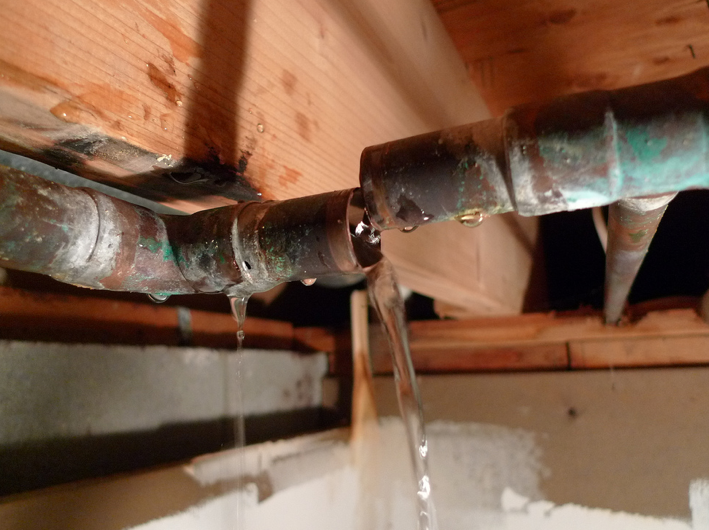 If you would like Cleator Landscape Design to help create a drought tolerant outdoor space for your property, please contact us at 619.917.3644